First Winners of the Season
06/07/2022
We got off the mark with our first winner of the 2022/23 season when Gonfalonier won nicely at Perth under Danny McMenamin for owner Mr Polly. He has been entered for Perth again on Sunday so hopefully he can follow up on that success. She's A Rocca also won over hurdles for the second time when scoring at Southwell just over a week ago.
As this is our quieter time of year it's great to see that the few horses we do have in training are running to form. 11yr old Caius Marcius ran another solid race when second at Market Rasen on Sunday and everyone was delighted with him.
Our spring store purchases have been doing well in their pre-training with Brian Harding, both now riding away nicely and have been introduced to some poles on the ground which have then been built up to small jumps.
The Masked Marvel is still looking for an owner, and there are still some shares left in our syndicate with the Jukebox Jury. Nicky will also be heading to Ireland again next week for the Tattersalls Store Sales at Fairyhouse.
'Boxer' the Jukebox Jury gelding who makes up part of one of our syndicates
'Marvin' the Masked Marvel gelding working away with Brian
We have started to get a few horses in from the field who like the better ground, with the intention of getting them ready for the early season. Some will likely have a mid-winter break when the ground softens up (if the weather does as it's supposed to this season!) Those who have recently come back in are Summergrounds, Rickety Gate, Wilhelm Vonvenster, Kajaki, Snowy Clouds and Chapel Stile.
SYNDICATE SUCCESS
We are delighted to welcome some new owners into the yard, by way of joining our syndicates. Our aim was to encourage ownership by having affordable upfront payments and no hidden costs, so people can manage their finances and budgets without worrying about any potential bills. We hope that our new shareholders will have lots of fun and success with their horses, and that it will be an enjoyable experience for all.
We do still have shares available if you would like to join an exciting adventure in ownership. Both syndicates are limited to 15 shares (6.67%) where you OWN your share and will be entitled to a badge when your horse runs, a share of all prize money, stable visits and regular updates on your horse(s). The cost includes all training fees for the year as well as the purchase price of the share.
All horses will be in full training for the 2022-23 season with a view to running in bumpers throughout and educating them for their hurdle/chase careers.
Greystoke Owners II (Two horse option)
2018 chestnut gelding by Lucky Speed (IRE) ex Sprightly Gal (IRE)
and
2019 chestnut gelding by Jukebox Jury (IRE) ex Tell The Tale (FR)
£6850 for the first year then £4,260 thereafter.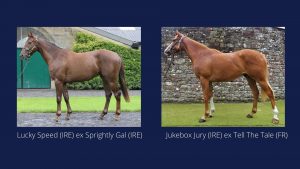 Greystoke Owners III (One horse option)
2018 bay gelding by Mount Nelson ex Ferrestown Lady (IRE)
£3750 for the first year then £2250 thereafter.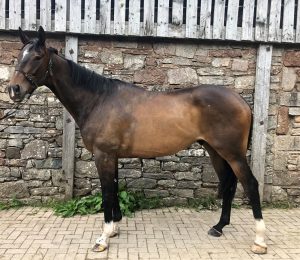 If you are interested in the above syndicates or have any questions, don't hesitate to contact us.